Blue Light Blocking Lenses FAQs
As the use of technology increases among Americans of all ages, so does exposure to blue light. Fortunately, blue light blocking lenses are available to help limit this exposure. Learn more with the answers to some of the most common questions provided by our team at Crystal Clear Optometry.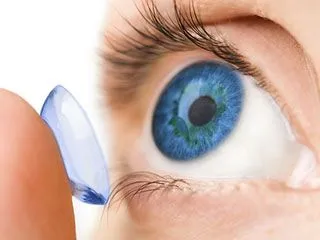 Why is blue light a bad thing?
It's not always a bad thing. In fact, blue light actually has health benefits, including boosting alertness, promoting a healthy sleep cycle, improving memory, and enhancing brain function. The problem is getting too much blue light, which typically occurs with prolonged exposure to digital screens. It can negatively impact your sleep pattern.
While there is some debate on the subject, some studies suggest that it can increase your risk of macular degeneration over time. It can also cause digital eye strain, which can lead to headaches, fatigue, and more. Whether permanent damage can be caused or not, limiting your exposure to blue light is a great way to improve your general health and wellness.
Do blue light blocking lenses really work?
They do work. However, they typically don't block all blue light, which is a good thing. Blocking all blue light could negatively impact how you see colors. Additionally, as stated above, some blue light is important. The benefit of blue light blocking lenses is that they limit your exposure, which can reduce the impact of your digital devices on your sleep quality.
Can you wear them all day?
You can wear blue light blocking lenses all day. Some people even find them helpful for blocking the glare of LED headlights during night driving. However, as you need some blue light exposure, it's typically better to wear the lenses mostly while using any type of device.
Can you get blue light blocking lenses in prescription eyewear?
Blue light blocking lenses are available in both prescription and non-prescription eyewear. And they are available in many different styles and types. Whether you need prescription lenses or not, our team at Crystal Clear Optometry can help you find the best options. We'll discuss your daily vision challenges, work, and other related factors to provide you with the most suitable eyewear for your preferences and needs.
Get the Best Blue Light Blocking Lenses for Your Needs
If you're looking for protection from too much blue light exposure, our team at Crystal Clear Optometry in McAllen can help. Call (956) 687-6567 to schedule an appointment today.